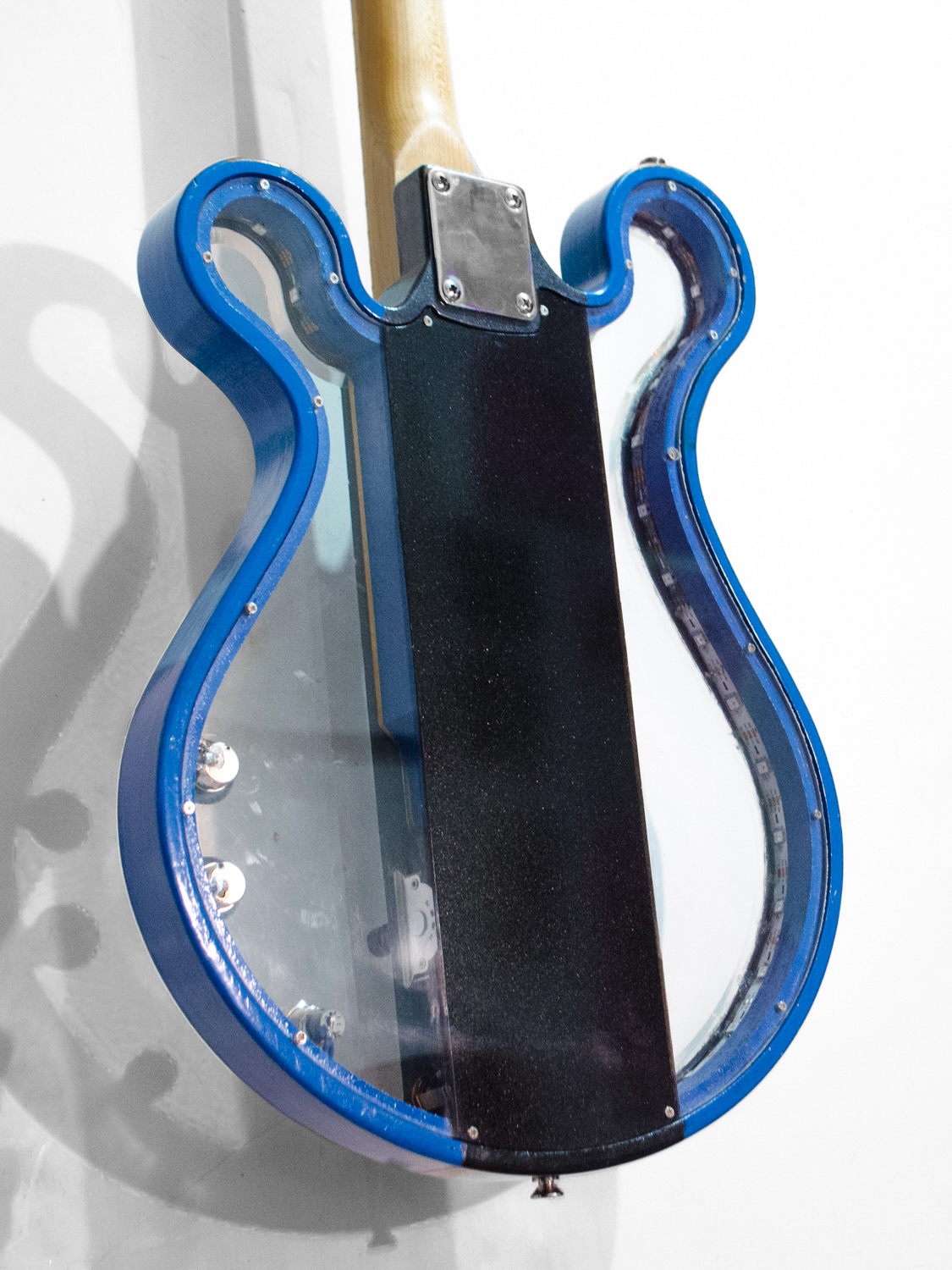 Summary and Specifications
The Gallo Runner 3.0 is part of our Collection Series. It is named after the vertical stripe that gives it a speed racer look. The 3.0 means it is the third iteration of this model, the first one being of our 2016 edition. This guitar is available with double humbuckers or with a humbucker/P-90 setup.

Although on the image, the Gallo Runner 3.0 is not equipped with Seymour Duncan pickups, but can be upgraded at an extra cost if requested.

Please make sure you read over the specifications below and feel free to message us with any special requests or questions about this instrument. Custom color requests are available upon request at no extra cost.
*Please note that all of our instruments are made to order and will be completed 8-14 weeks after ordered depending on demand.
**There is a flat rate shipping charge to all orders. International orders are subject to additional charge, which is to be completed before the order i s shipped.
Weight - 7.25 lb +/- 0.5 lb
Scale - 25.5"
Pickup Configuration - Humbucker/Humbucker | Humbucker/P-90 | SH-2N/ SH-11B Seymour Duncan upgrade.
Body Composition - Poplar tone-wood and polymer variation.
Neck Composition - Bolt-on maple neck with maple fret-board. CITES compliant for international orders.
Neck Specifications - 21 frets, Nut Width: 42mm, Heel Width: 55mm, C profile (very similar feel to an early 60's Fender®)
Controls - Tone and Volume knobs with a 3-way selector switch.
Sound Reactive RGB LED System - ON/OFF Push-Button, 3.7v/ 2200 mAh Lithium Rechargable Battery, 5v output jack and charger.